All hands on deck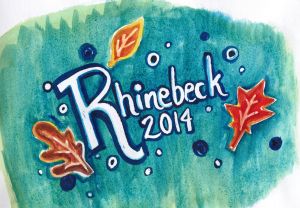 I thought I would take a break from the studio to reply to a few questions I've had regarding sales at Rhinebeck.
The event is Saturday October 18 9am – 5pm and Sunday October 19 10am to 5pm.
My booth is located outside near the 4H gate. The area is 27-A , my booth is number 9. I'm hosting the fabulous Jill Draper again this year.
I do NOT presell my work. It's a bear to prepare for the show, pre-selling and reserving pottery for people seems unfair and frankly makes my brain hurt just thinking of it.
I will have a handful of special orders available for people to place at the show. These will NOT be available before noon on Saturday. I am unable to take any email or online orders at this time. (I'll be sure to let you know if and when that changes)
It's the last push to Rhinebeck. The kilns are chugging away and I have loads of extra help in the studio trying to squeeze every last pot out before its too late. I think we're going to have more pots than ever before for this show. (Yippeeee!!) The potter mobile leaves on Tuesday morning to make the 2 day pilgrimage to the lovely Hudson Valley! I'm excited to see all of you.
---
---