Wahoo! Green things!!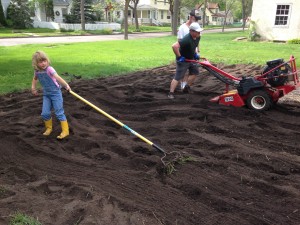 Coming back from Maryland Sheep and Wool is always the unofficial start of Spring around here. I leave Minnesota when its almost Spring, drive to Maryland where it is most definitely Spring and then drive back in time for Minnesota to bust out the blooms. After long cold winters I always want to shout, "Wahoo! Green things!!"
Last year we were fortunate to lease a community garden space a block from our house. We have always grown veggies, but as our trees mature in our yard we have less and less full sun for the plants to soak up. The community garden space is in full sun most of the day, score! We leased a plot again this year and the kids were super getting all the manure tilled into the space.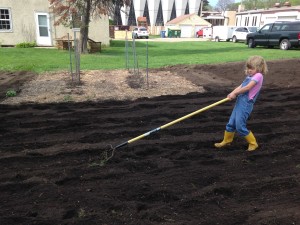 Our plants this year will include many many tomatoes, peppers, potatoes, broccoli, brussel sprouts, kale, onions, shallots, summer squash, beans, collard greens, cucumbers and lots of herbs. I'll post pictures of the garden throughout the growing season, it is fun to watch it grow!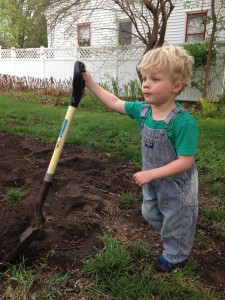 ---
---