Space Invaders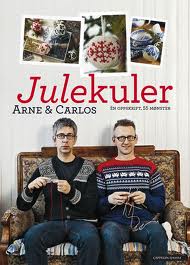 The studio has been rocking here lately. July is a busy month for the studio. It's full tilt busy season. I'm gearing up for Socksummit  and am taking short trips to WI each Saturday for the Schoolhouse Press Knit Camps.  I have been attending these as a vendor for many years now and have been a camper for the last few years too. Spending the weekend with a room full of intelligent inspirational knitters and Amy Detjen , Joyce Willams, and Meg Swansen? Yes, please.
This year I broght along the sweater I'm working on for my dear brother. I was instantly smitten with the design and knew it would be a perfect gift for him. A modern twist on a classic pullover. Space Invaders in classic Stedestal colors. (black, red, and ivory) It's from Arne & Carlos. (Sadly I can no longer find the pattern available online, but the book Julekuler – Christmas Balls is fantastic too!)
He's 6'5″ and I remind myself with each double check at his measurements that I love him very much. Very much.
This pattern has proved problematic as it is in Norwegian. While my mom studied in Oslo and has rudimentary Norwegian skills left from that time in the (cough) 60's, what's left is largely conversational. With zero knitting vocabulary I turned to the internet. There are a wealth of resources available for translation but the end result is a cobbled together brain twister of silly nonsense. So I took my measurements and just knit by the seat of my pants.With reckless abandon I knew I could figure it out. The charts are what matter most- and those are universal.
My weekend at camp provided some much needed guidance and direction with the pullover. I am four rows of knitting away from the top neck edge of this sweater and I have decided to pull the yoke out. There are too many little things that I now know would improve the sweater for not only the wearer but for me, the knitter, too. After all the time and energy I have put into this I want to be wholly proud of the finished garment. I so dislike having one element of something I made, or others for that matter, pointed out at the introduction of that item. That classic, "Yeah it's great if only I had done this that and the other thing differently."
I knit because I like to knit. Ripping out and learning from my mistakes is the just the opportunity to knit more. Do overs are part of the creative process. It's putting your knowledge to action, practicing new skills immediately so they stick.  It's like putting another quarter in the arcade game and starting again. So here I go . . .
---
---